The Ar(c)t(ic) Design contest and exhibition is hosted and curated by Dr. Jennie Warmouth's second graders at Spruce Elementary in the Edmonds School District.
The students' interest in the Arctic was originally inspired by Dr. Warmouth's 2019 expedition to Arctic Svalbard as a Grosvenor Teacher Fellow with Lindblad Expeditions and The National Geographic Society. After sharing visual evidence of the plastic pollution she saw in the Arctic Ocean, Dr. Warmouth's students worked together to change their school's single use plastic cutlery policy. After doing so, they also launched the annual Ar(c)t(ic) Design Contest in which they invite other children from around the world to create visual art aimed at increasing awareness of and empathy for the Arctic ecosystem. Scroll through the virtual gallery below and take your own Arctic journey through the eyes of these talented young artists!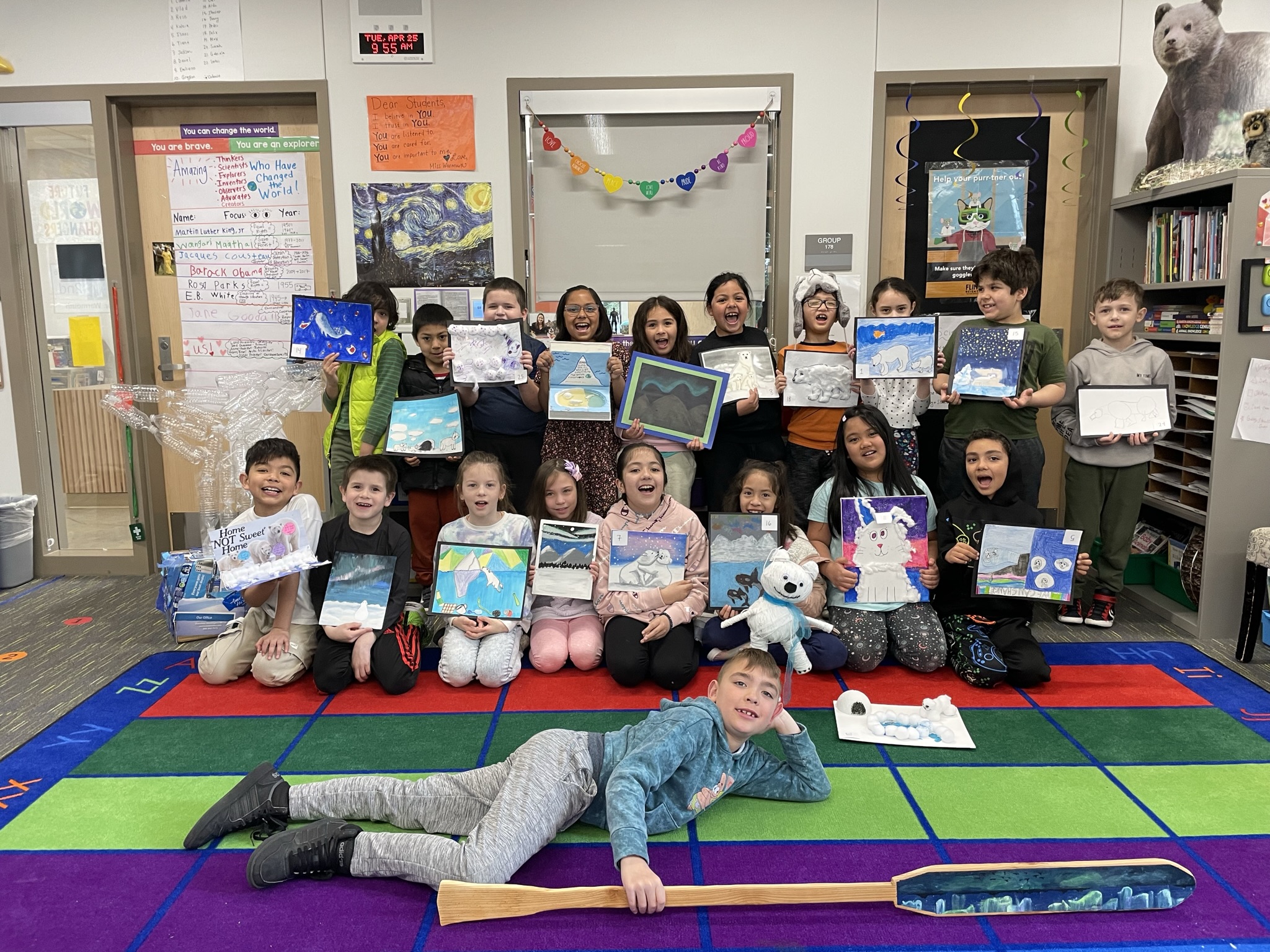 Dr. Jennie Warmouth's second-grade class at Spruce Elementary hosted, curated, and contributed to this year's selection.